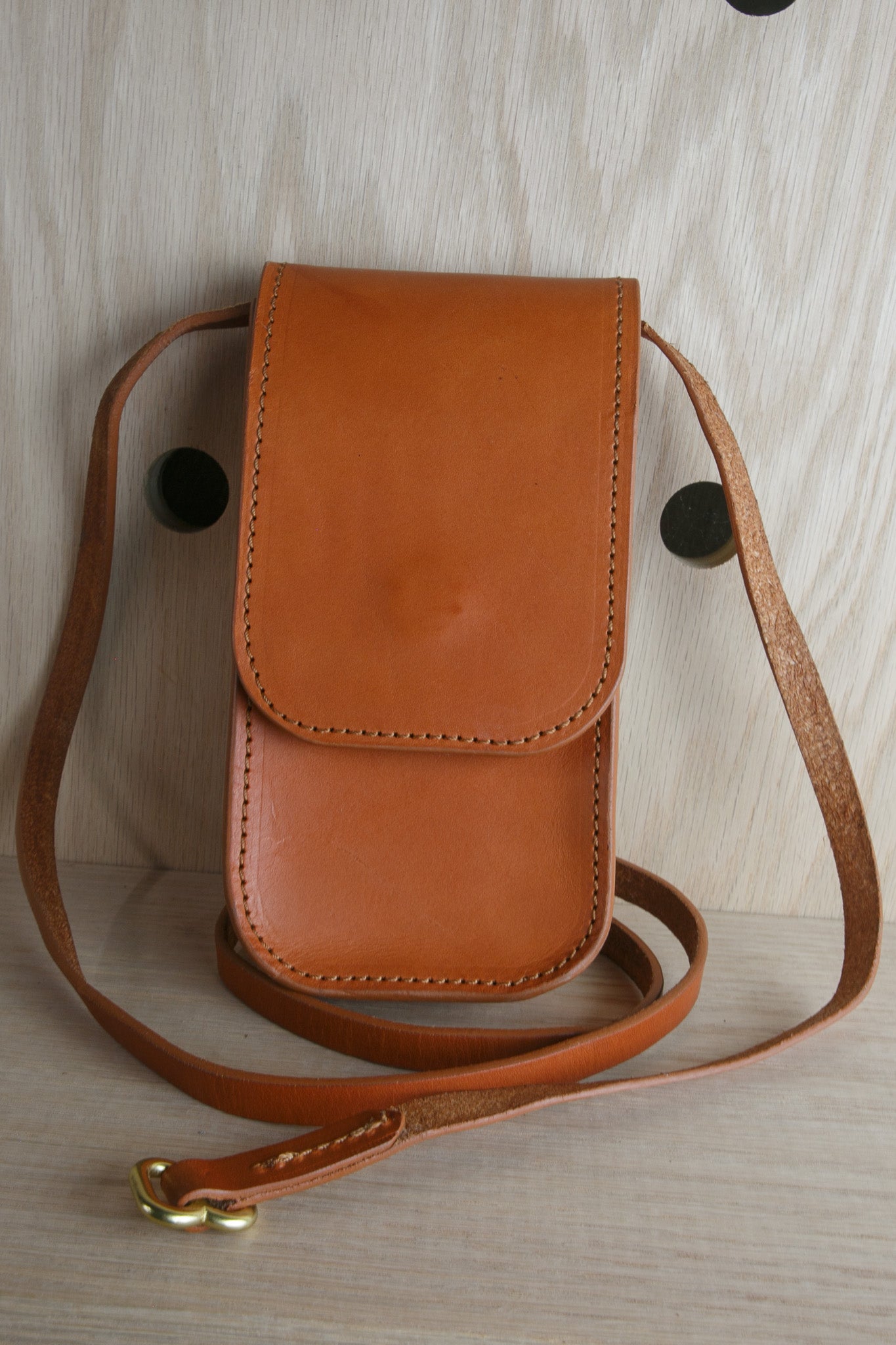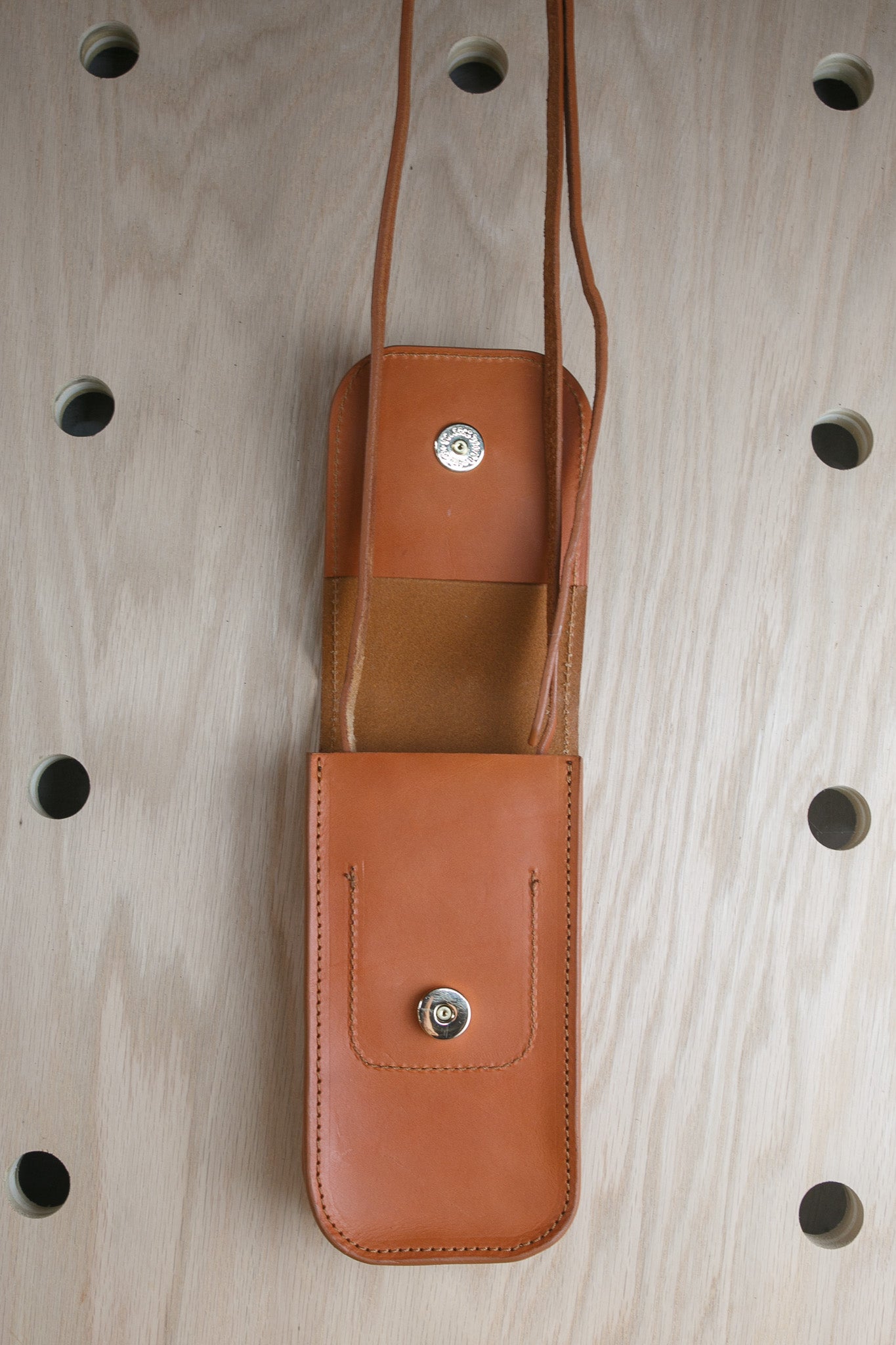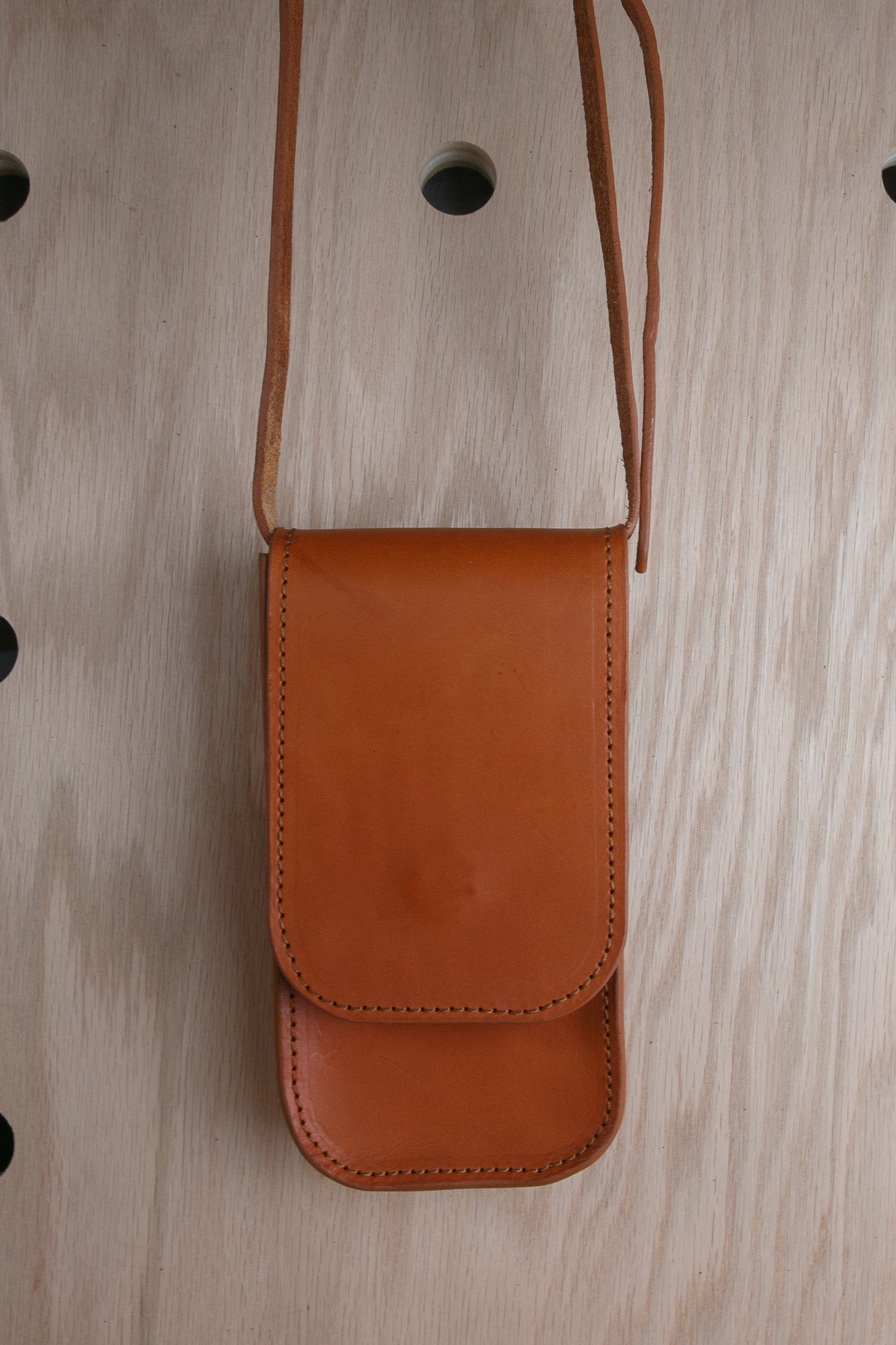 Pre-Loved!
This bag has seen a thing or two but that doesn't mean it can't have new life. Thanks for helping give our bags the longevity they deserve. 
Skip the break-in period and go straight to the vintage look and feel.
See images for full condition. 
This is a discontinued design, so there won't be anymore new ones made. This is one of the original Chelseas before it was updated with pockets on the top flap. 
Grab your phone wallet and go! The only things you really need with this truly minimal design that won't weigh you down. 
Wickett & Craig 4/5oz Vegetable tanned leather
Bonded Nylon Thread
Solid Brass rivets
Gold Foil H+H Logo
Brass hardware- Adjustable strap
Made in the USA
Approx size: 8in x4.5in x 1.25in
Condition: Pre-Loved: Soft with Patina and surface marks.