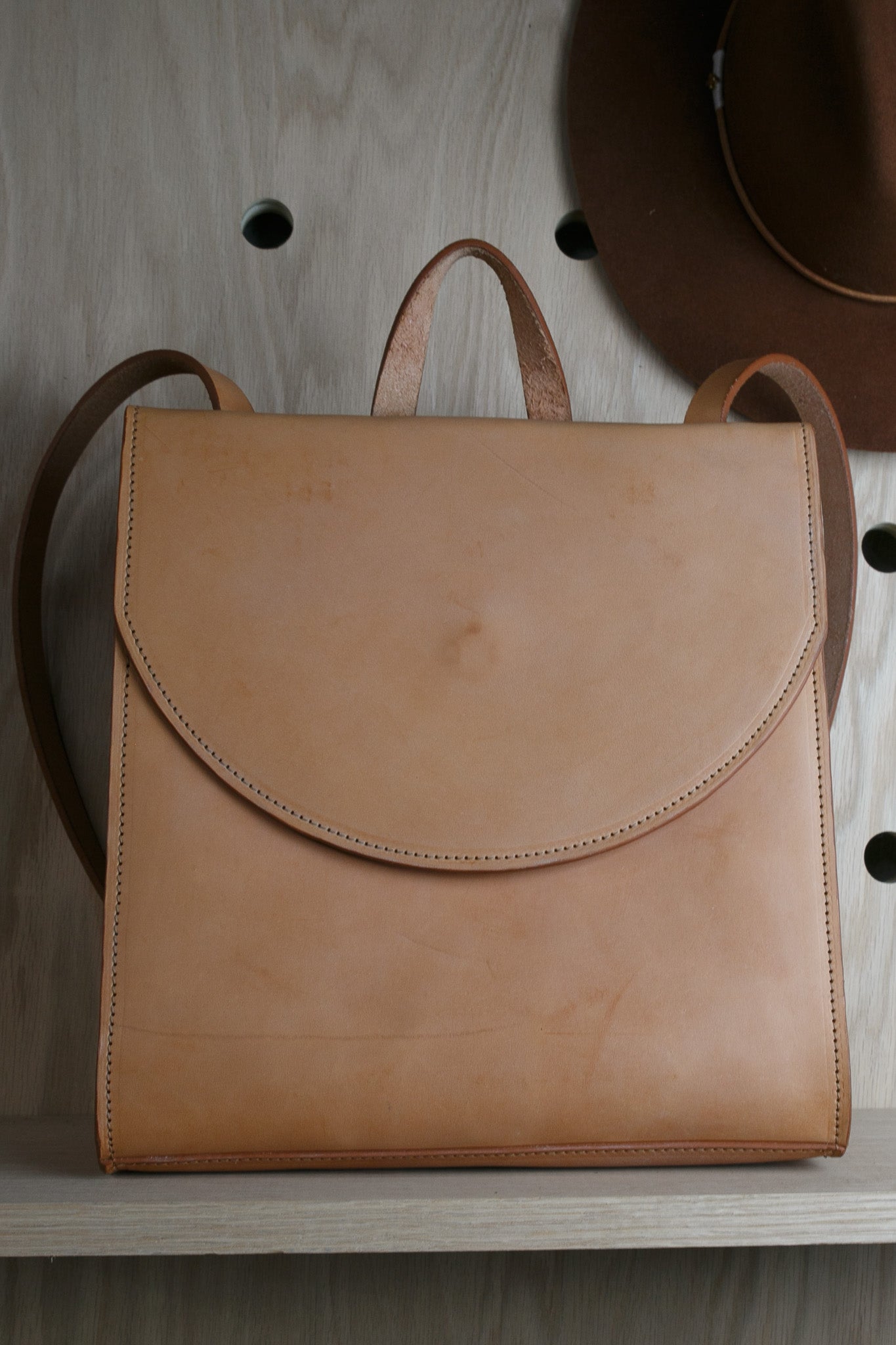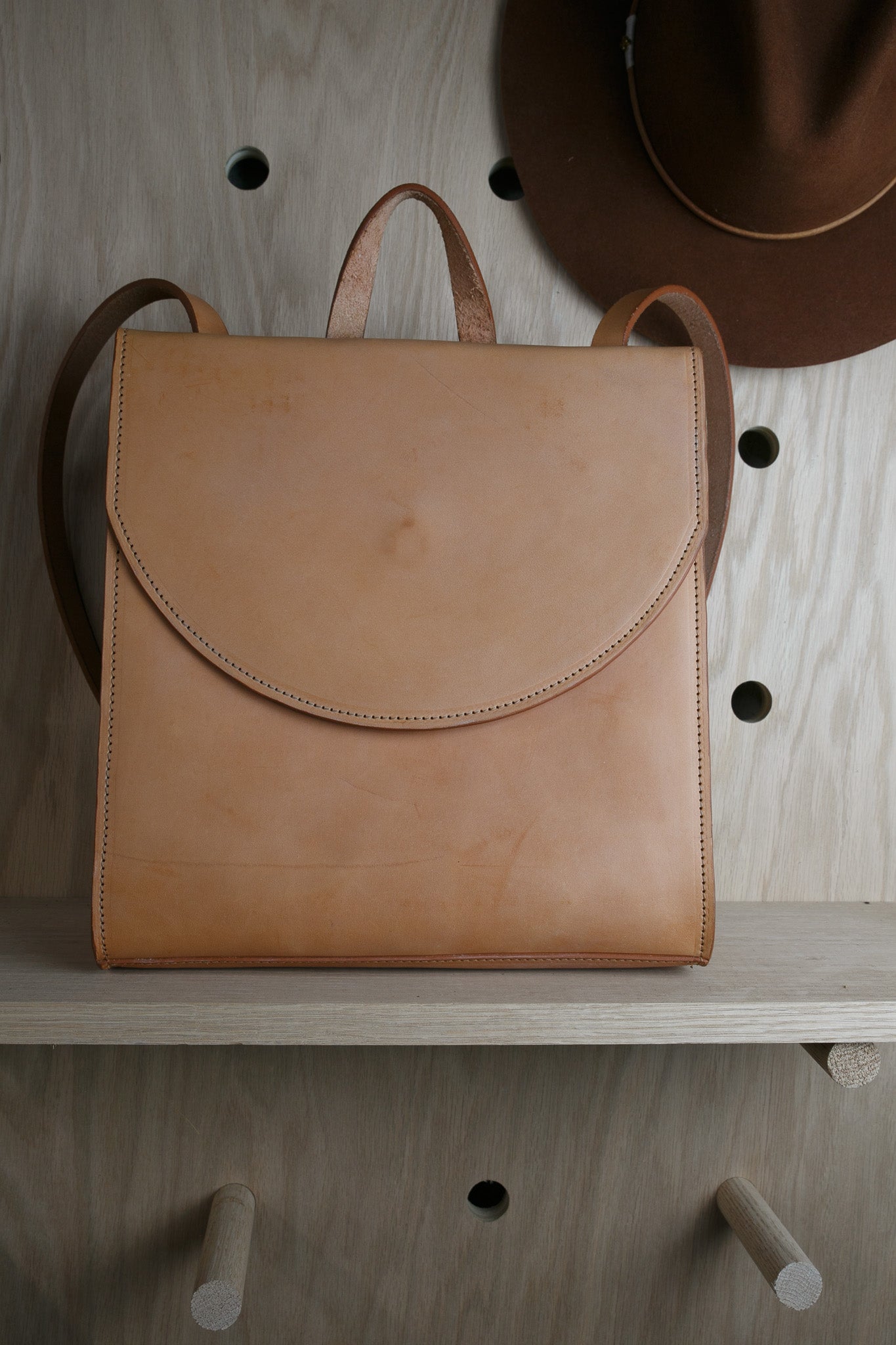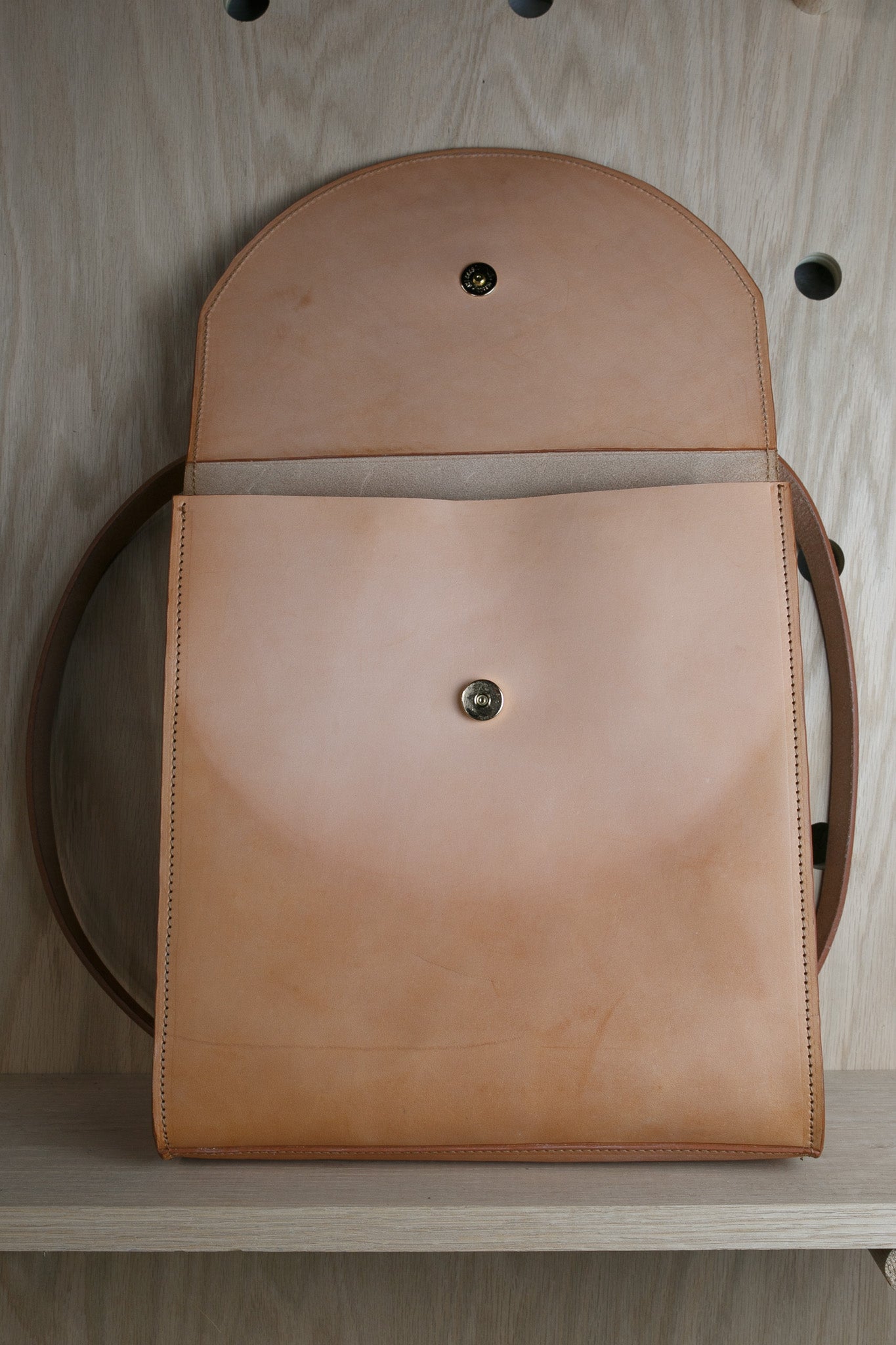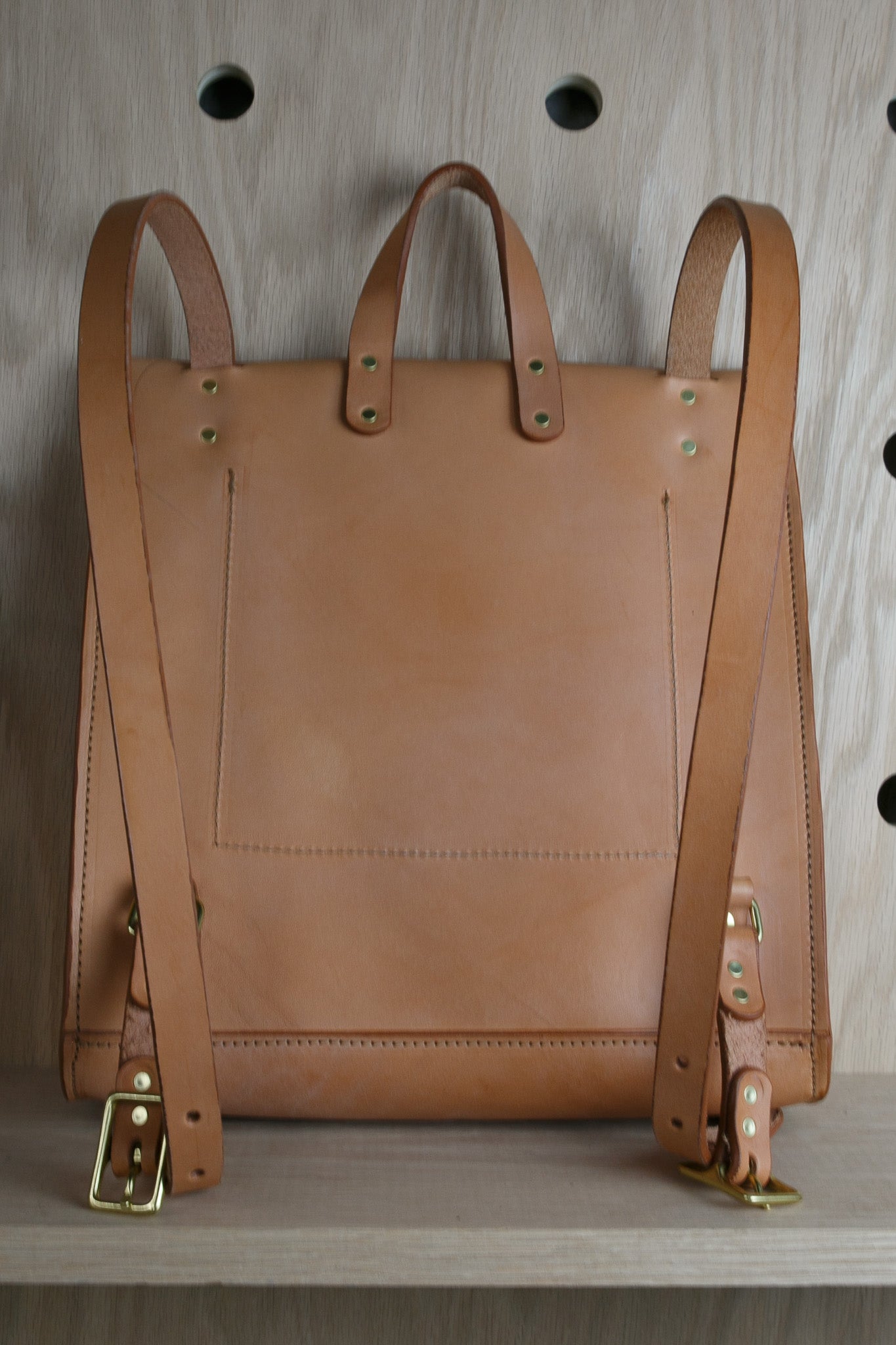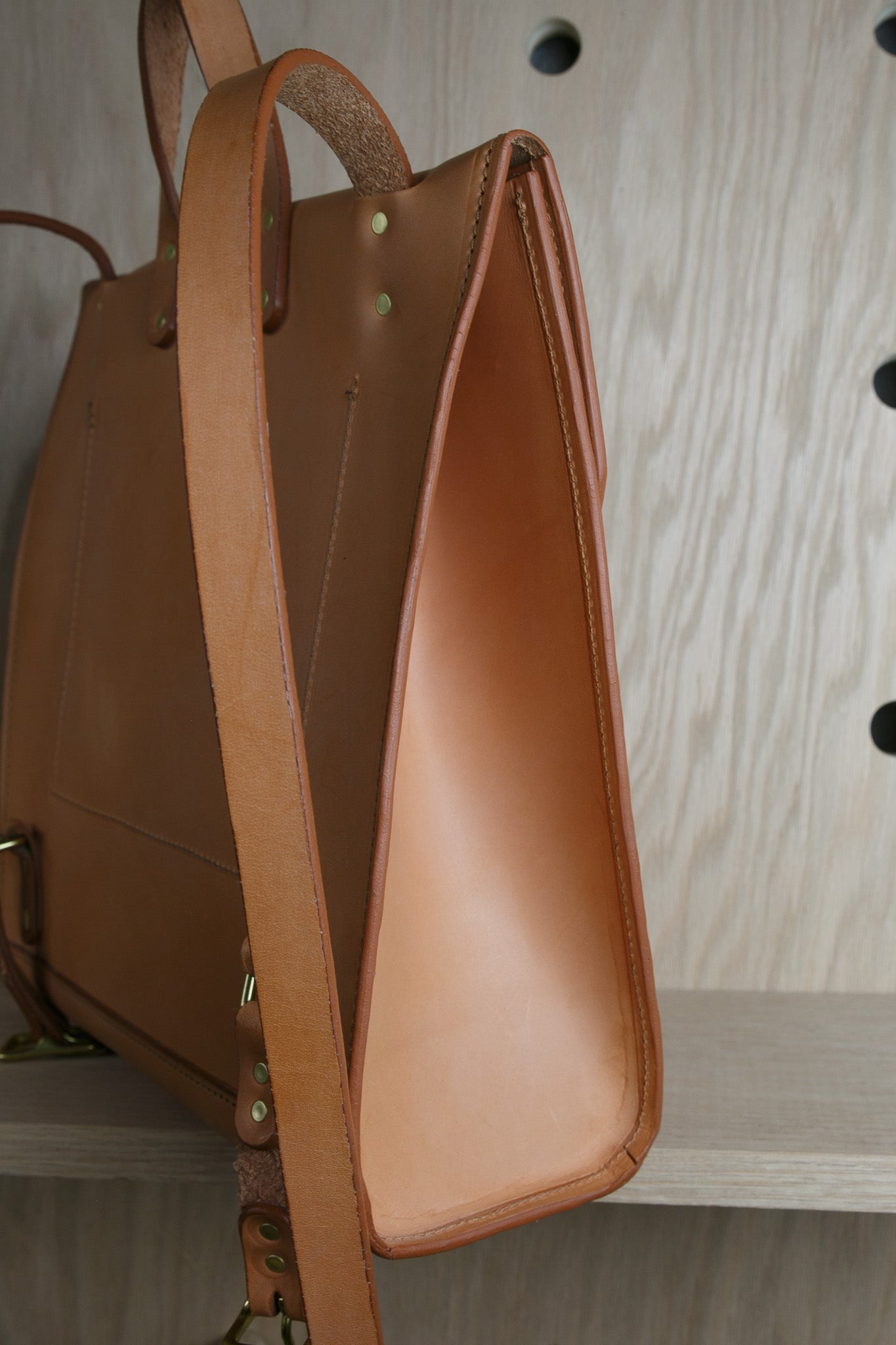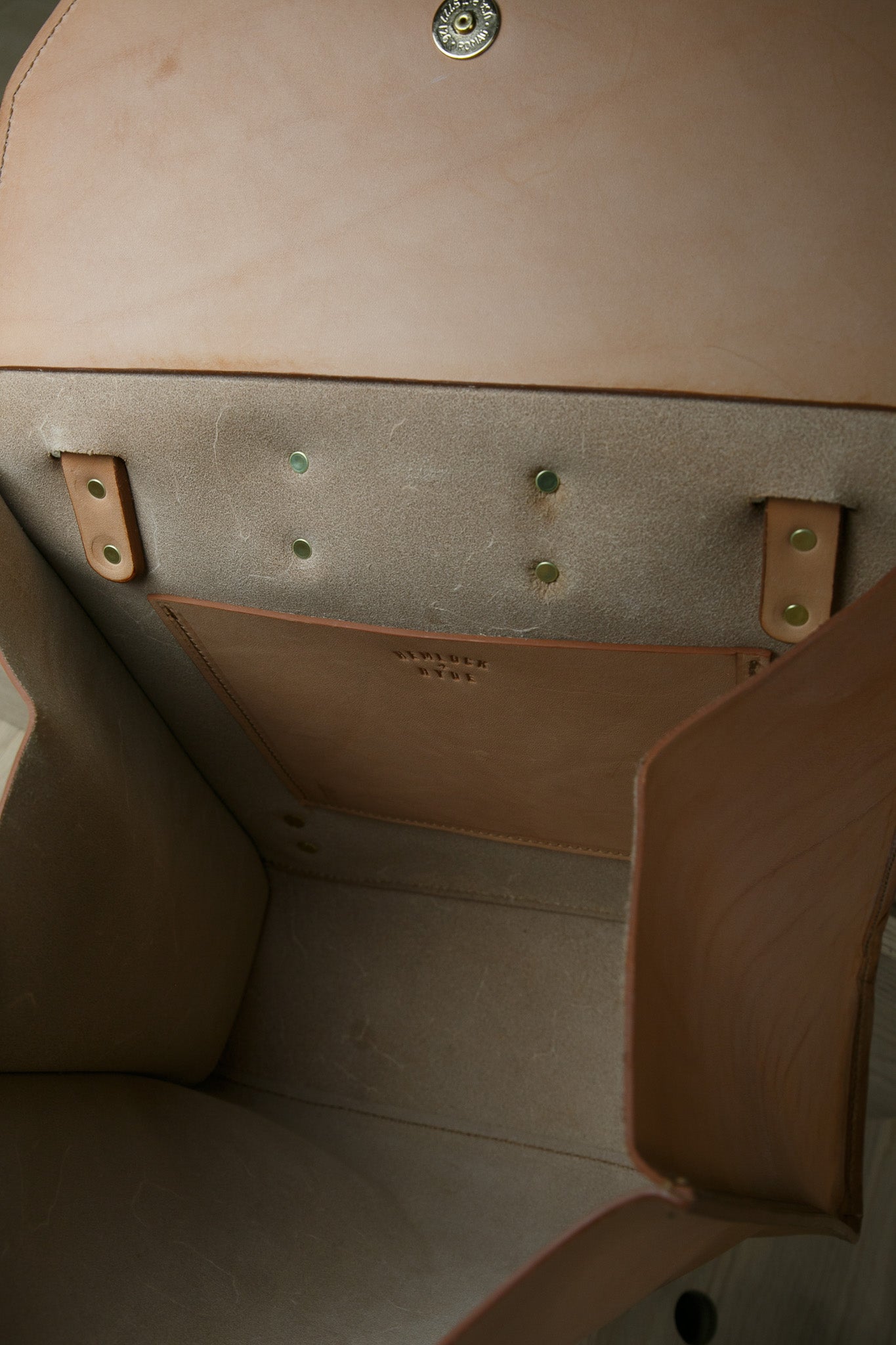 Betty Jane Backpack: Pre-Loved
 Pre-Loved!
This bag has seen a thing or two but that doesn't mean it can't have new life. Thanks for helping give our bags the longevity they deserve. The Betty Jane Backpack is a discontinued design and in a discontinued color-way. The Backpack for the Minimalist at heart. 
Skip the break-in period and go straight to the vintage look and feel.
See images for full condition. 
Please note this will not fit a laptop.
Color: Oak (discontinued color)
Wickett & Craig 4/5oz Vegetable tanned leather
Bonded Nylon Thread
Solid Brass rivets
Brass hardware
Made in the USA
Approx size: 11.25in x 11.5in 4.5in (at the base)
Condition: Pre-Loved: Patina and surface wear